Our specialty is empowering leaders through experiential learning in three different setups: 1:1 coaching sessions, team-building workshops, and strategic organizational planning. We use a unique blend of both leading-edge coaching techniques and music-based activities to facilitate active listening, improve team cultures, and elevate your leadership game.
We help guide clients to become rockstar collaborators, accountable team members, and co-leaders aligned in purpose. We do this with practical exercises that break down typical corporate barriers and open people up to their best performances. With Audira, you will stimulate and strengthen your leadership core.
This is the point where we'd tell you to call us and chat, but we get it. The leadership development space is crowded, and it's hard to know what is actually working for you and your team. That's why we're offering you way more than your run-of-the-mill executive coaching session and team development workshops. We're not just here to help you feel good, we're here to give you strategies that are shown to deliver results that matter.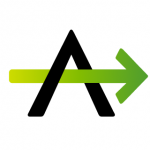 Audira enables leaders, teams & organizations to achieve their vision through transformative one-on-one executive coaching & experiential team leadership development. To do this, we emphasize the importance of deep listening – to ourselves, our teams and our communities.
Our Services
CUSTOMIZE A GIG FOR YOUR ORG
Stephen Kohler
Founder & CEO
Stephen Kohler, Audira's Founder & CEO, brings passion for people along with 25 years of extensive corporate experience within organizations ranging from startup to Fortune 100, across multiple industries.
His credentials include an MBA from University of Chicago's Booth School of Business, a BA in Philosophy from Northwestern University, and is a certified Professional Coach (PCC. CPCC) and Balanced Scorecard Professional (BSP).
His passions include spending time with his wife, two children and two dogs. He is a life-long musician, avid BBQ enthusiast and loves traveling the world.
"Using a flexible methodology tailored to your personality, values, and situation, Stephen Kohler listens for your opportunities, then guides you toward discovering and realizing them on your own terms, in your own time. The fierce compassion and advocacy he offers becomes something you'll learn to offer yourself, empowering you to move forward with clarity and conviction.

Allison Wolcott

Content Lead
Stephen Kohler's Credentials
MBA University of Chicago
Masters in Business Administration with Honors from University of Chicago's Booth School of Business. Concentrations in General Management and Marketing.
BA Northwestern University
Bachelors of Artis in Philosophy. Phi Beta Kappa. Minor in Rock 'n Roll as lead guitarist for Delusions of Grandeur.
Certified Professional Co-active Coach (CPCC)
International Coaches Federation accredited program from Coaches Training Institute.
Professional Certified Coach (PCC) International Coach Federation
Certified In Leadership Effectiveness Assessment (LEA)
Certified through Management Research Group to administer industry standard leadership assessment tool.
Member International Coach Federation (ICF)
Member of largest organization of professionally trained coaches. ICF offers the only globally-recognized independent credentialing program for coach practitioners.
Certified Balanced Scorecard Professional (BSP)
Certified in Balanced Scorecard strategic planning methodology from the Balanced Scorecard Institute.
Forbes Business Council Member
Accepted into the Forbes Business Council and invited to be a Forbes contributor.
University of Chicago, Booth Guest Lecturer
Instructor for a music-based leadership workshop as part of Chicago Booth's Leadership Studio.
Michelle Zenner Kohler
Chief Marketing Officer
Drawing on her nearly 25 years of expertise in marketing and business strategy, Michelle spearheads marketing for Audira Labs. With experience in a wide range of B2B and B2C companies including The Pampered Chef, Shure Inc., RollingStone.com, and various startups, Michelle believes in the power of a good story to inspire and connect people with their passions.
This carries through her work, as well as her studies as a history major at Northwestern University. Michelle serves as Vice President of the District 28 School Board and was appointed as a Commissioner for the Cook County Commission on Women's Issues. Michelle enjoys exploring the world, listening to her Von Trapp-like family of musicians perform, and spending time with her husband and two children as they try to figure out how to make the dogs behave.
Kim Kennedy
Chief Customer Officer
Kim Kennedy, Chief Customer Officer, leads sales and business development for Audira. She brings over 20 years of sales, marketing, and training experience from consumer goods organizations such as Weber-Stephen Products and Stanley Black & Decker. She has managed large and small national accounts and led teams of people throughout her career.
Kim thrives on connecting with people, collaboration, inclusion, and learning and development opportunities. She received a double major in Marketing and Logistics & Transportation from the University of Maryland and is a Terps fan sports fanatic.  In addition to enjoying doing anything and everything outdoors, she loves working with people, has a passion for music, and is a devoted animal advocate, as well as a health & wellness practitioner.
Ameet Mallik
Chief Executive Officer, Rafael Holdings
Ameet Mallik is CEO of Rafael Holdings, a pharmaceutical organization focused on the development of novel cancer treatments. Ameet joined the company after serving as Executive Vice President and Head, US Oncology at Novartis Oncology where he was responsible for all commercial and medical operations covering the United States. Previously, he served as Global Head of Marketing, Value and Access for Novartis Oncology, and prior to that was Global Head, Latin America and Canada for Novartis Oncology.
Before joining Novartis Oncology, Ameet was Head of Biopharmaceuticals & Oncology Injectables at Sandoz. Ameet started his career at Novartis as the Head of Strategic Planning in Pharma and has since held a number of commercial leadership roles at Pharma and Sandoz. Before joining Novartis, Ameet worked as an Associate Principal at McKinsey and Company. Ameet holds an MBA from The Wharton School at the University of Pennsylvania, and earned his M.S. in Biotechnology and B.S. in Chemical Engineering from Northwestern University.
Rob Anstey
VP, Corporate Strategy and Investor Relations at Ultragenyx Pharmaceutical Inc.
Rob is currently VP, Corporate Strategy and Investor Relations at Ultragenyx Pharmaceutical Inc., a biotechnology company focused on the development and commercialization of therapies for patients with rare genetic diseases. He has about 15 years of experience in the biotechnology industry in various leadership roles spanning corporate strategy, corporate and business development, finance, and operations.
He has led or been a key contributor to more than $1 billion in financings and has led multiple partnerships with large and small pharmaceutical companies and academic institutions. His prior roles were at Kallyope Inc. a biotech focused on the gut-brain axis, Agenus Inc., a biotech focused on immuno-oncology, and Shure Inc., a leading professional audio company. He has a B.S. in Economics & International Business from NYU's Stern School of Business and an M.B.A. from Northwestern's Kellogg School of Management.
Debbie Hall
Partner, Mindsview Innovation
A marketing professional, Debbie  has spent decades successfully building and managing brands in a range of industries, including consumer electronics, personal care, e-commerce, food and beverages. She has a keen eye for business building opportunities, and an intuitive feel for solutions that will satisfy consumers as well as CFOs. Debbie earned her BA and MBA at Northwestern University.
Recent client engagements have included identifying innovation roadmaps for Bel Brands, launching Riddell InSite helmet impact sensing technology,  reinventing the Hostess brand as the business expands markets and categories and rebuilding core consumer appliance categories for Jarden Consumer Solutions.
Howard Brandeisky
Howard Brandeisky is a seasoned consumer products executive with over 30 years of experience in the food industry. He started his career at Kraft Foods, where he spent over 20 years in a variety of marketing, strategy and finance roles.
Following Kraft, Brandeisky spent 10 years as head of marketing at John B. Sanfilippo & Son, a producer of branded and private brand nut products. He is currently a Senior Advisor with Phoenix Strategic Advisors, a boutique business consulting practice. Brandeisky earned an MBA from the University of Chicago Booth School of Business and a BA from Rutgers College.
Rosa Greenwood
Vice President, Human Resources, Rustoleum
Rosa Greenwood is a results-driven global Human Resources leader with demonstrated success in driving people strategies to optimize company profit, market share, and brand. She has worked across multiple industries in public and privately held global companies ranging from start ups to mature business settings and offers solid experience in leading teams through cultural and organizational change. Rosa is successful at aligning corporate values to talent management strategy and delivers a proven track record of best in class solutions and programs.
Companies where Rosa led HR have won the recognition of both "101 Best and Brightest Companies to Work For" and "Best Places to Work in Illinois." As a trusted advisor to the senior leadership team and respected for her ability to maximize organizational effectiveness and deliver results, Rosa brings broad-based HR competencies and passion for creating a workplace that enables employees to thrive and achieve top results.
Brian Hall
President & Founder, Carema Consulting
Brian Hall is President and Founder of Carema Consulting, which helps SaaS companies grow faster with solutions and strategies that increase revenue from current customers.
He has over 25 years of experience growing revenue at B2B SaaS and technology companies. He is an Entrepreneur in Residence with both Sales Assembly and VentureSCALE; a Mentor at Workbox; a co-founder of the Chicago Customer Success Leadership Group; and a mentor with PYROS/1871.
Melanie Hill
Director, Retail Innovation & Advanced Concepts, Ace Hardware Corporation
Melanie Hill is senior marketing professional with a wealth of experience driving incremental revenue growth at leading consumer products companies. Most recently she has assumed a new role at Ace Hardware as the Director of Advanced Concepts. In this role, Melanie will lead retail innovation work that will deliver new channels of profitable growth for Ace.
Her extensive experience in Global Product Development, Brand Strategy, and most recently innovation within smart technology at Weber Grills, allows her to maximize ROI, and competitive advantages for major corporations. She has an MBA from Kellogg/Northwestern University, undergraduate degree from Stanford, and is a member of Delta Sigma Theta Sorority, Inc.- a historically African American sorority dedicated to public service. In her free time, Melanie enjoys traveling, and seeing the latest Broadway play. She serves on the Board of Directors for the National Runaway Safeline.
Sharps and Flats from Our Blog
Stephen Kohler talks with Project Genetics' Corporate CPR podcast about attracting and retaining employees.
Read More