Our specialty is empowering leaders through experiential learning in three different setups: 1:1 coaching sessions, team-building workshops, and strategic organizational planning. We use a unique blend of both leading-edge coaching techniques and music-based activities to facilitate active listening, improve team cultures, and elevate your leadership game.
We help guide clients to become rockstar collaborators, accountable team members, and co-leaders aligned in purpose. We do this with practical exercises that break down typical corporate barriers and open people up to their best performances. With Audira, you will stimulate and strengthen your leadership core.
This is the point where we'd tell you to call us and chat, but we get it. The leadership development space is crowded, and it's hard to know what is actually working for you and your team. That's why we're offering you way more than your run-of-the-mill executive coaching session and team development workshops. We're not just here to help you feel good, we're here to give you strategies that are shown to deliver results that matter.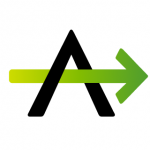 Audira enables leaders, teams & organizations to achieve their vision through transformative one-on-one executive coaching & experiential team leadership development. To do this, we emphasize the importance of deep listening – to ourselves, our teams and our communities.
Get to Know Stephen Kohler
Stephen Kohler, Audira's Founder & CEO, brings passion for people along with 25 years of extensive corporate experience within organizations ranging from startup to Fortune 100, across multiple industries.
His credentials include an MBA from University of Chicago's Booth School of Business, a BA in Philosophy from Northwestern University, and is a certified Professional Coach (PCC. CPCC) and Balanced Scorecard Professional (BSP).
His passions include spending time with his wife, two children and two dogs. He is a life-long musician, avid BBQ enthusiast and loves traveling the world.
"Using a flexible methodology tailored to your personality, values, and situation, Stephen Kohler listens for your opportunities, then guides you toward discovering and realizing them on your own terms, in your own time. The fierce compassion and advocacy he offers becomes something you'll learn to offer yourself, empowering you to move forward with clarity and conviction.

Allison Wolcott

Content Lead
Stephen Kohler's Credentials
MBA University of Chicago
Masters in Business Administration with Honors from University of Chicago's Booth School of Business. Concentrations in General Management and Marketing.
BA Northwestern University
Bachelors of Artis in Philosophy. Phi Beta Kappa. Minor in Rock 'n Roll as lead guitarist for Delusions of Grandeur.
Certified Professional Co-active Coach (CPCC)
International Coaches Federation accredited program from Coaches Training Institute.
Professional Certified Coach (PCC) International Coach Federation
Certified In Leadership Effectiveness Assessment (LEA)
Certified through Management Research Group to administer industry standard leadership assessment tool.
Member International Coach Federation (ICF)
Member of largest organization of professionally trained coaches. ICF offers the only globally-recognized independent credentialing program for coach practitioners.
Certified Balanced Scorecard Professional (BSP)
Certified in Balanced Scorecard strategic planning methodology from the Balanced Scorecard Institute.
Sharps and Flats from Our Blog
In this quick MicroLab Stephen demonstrates that tone is equally as important as message in leadership.
Read More